Lecturers
Prof. Dr. Christina Völkl-Wolf
Visiting Address
Sanderheinrichsleitenweg 20
97074 Würzburg
Room
I.3.42
Areas of Duty
E-Commerce and Online Marketing
Women's representative of the university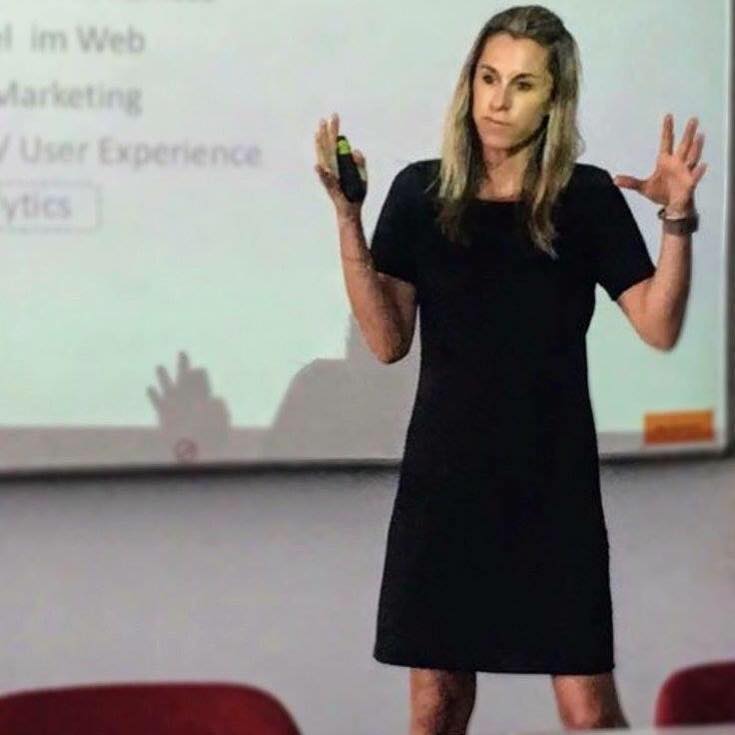 Art der Lehre
Ich befürworte die Aussage des Wissenschaftsrates, der dafür plädiert weniger Prüfungen und Pflichtveranstaltungen anzubieten und dafür mehr Gespräche mit Studierenden zu führen (Artikel vom April 2022).
"Unsere Gesellschaft braucht selbstständige und verantwortungsvolle Persönlichkeiten, die reflektiert auf neue Herausforderungen reagieren. Und damit sich solche Persönlichkeiten entwickeln können, sollten sich Lehr- und Prüfungsformate ändern" (Ratsvorsitzende, Dorothea Wagner)
Internationaler Austausch
Spanien - Granada
Wir haben die Bestätigung aus Granada erhalten, dass Incoming Mobilitäten ab 2023 möglich. Studierenden müssten ein Spanisch Niveau von mind. B1 haben, da alle Kurse auf Spanisch gehalten werden. Bitte beachten Sie die Liste der Fächer die zum Studienprogramm gehören, Sie erhalten diese auf Nachfrage bei mir per Mail
Kontaktperson FHWS: Juan Pablo Juárez Castro, M.A., Hochschulservice Internationales, Tel.: +49 931 3511-8313, juanpablo.juarezcastro@fhws.de
Kontaktperson in Granada: Nuria Medina Medina, Deputy Director of Computer and Telecommunication Engineering (Internationalization): etsiit_mobility@ugr.es , etsiit-relaciones@ugr.es
Jordanien - Amman
Ab dem Sommersemester 2023 können Studierende des E-Commerce das 6. Semester im Ausland absolvieren. Im Auslandsemester können 4 Module an der GJU anerkannt werden, die Projektarbeit kann remote bei mir durchgeführt werden.