The branch library
Together with the Faculty of Visual Design, we use the room I.2.11 in the Institute Building for accommodating the branch library on Sanderheinrichsleitenweg. Students of the Faculty of Computer Science and Business Information Systems can make use of about 1,500 books and 50 periodicals in the non-lending collection.
Using the branch library
During opening hours, the room of the branch library can be used as study room. Some of the approximately 12 desks have monitors with laptop connections. Power supply is available at every seat.
Please note that the room is not suitable for group work. Like in all libraries, a quiet working atmosphere is to be ensured.
Book scanner
A powerful book scanner is available in our branch library. You can use it to manually scan pages from library books, but also your own books. The images can be sent by e-mail. Please note the information on copyright law provided at the book scanner.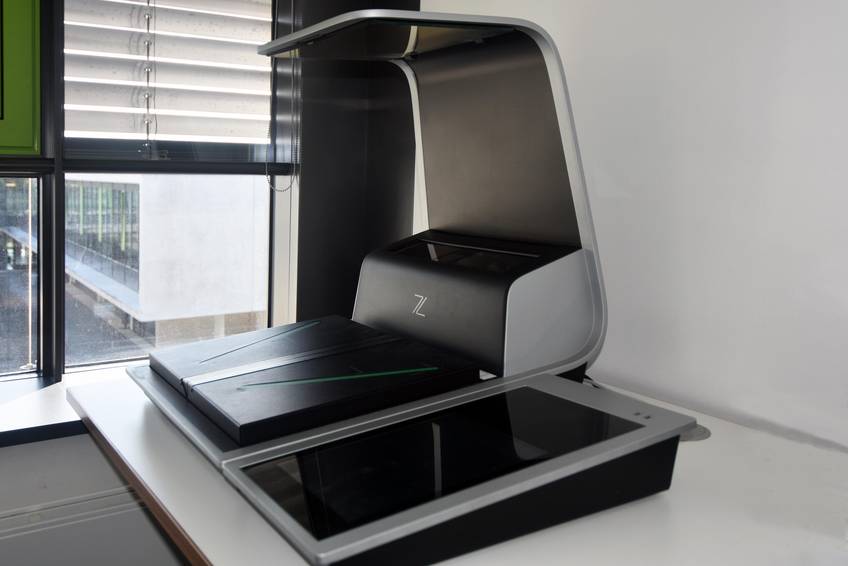 Reserved reading
For many courses of our Faculty, a whiteboard in the branch library shows the lists of recommended literature.
Materials promoting learning
You can borrow materials promoting learning from the branch library:
Picnic blankets
Table-tennis and badminton rackets
Football balls
Cable reel
Please note:
The items above are only available during the opening hours of the branch library.
You need your FHWS Card for lending any items.
The usual loan term is one week and can be renewed twice via the online library system. Please do the online search for "lernfördernde Materialien" (materials promoting learning).
Contact
Please contact the THWS Library for questions about the opening hours.Opens internal link in current window
If you have questions on the non-lending collection of books and periodicals, please contact the dean.
Additional Information
Please also note the general information provided by the THWS Library.